Dear Thanksgiving,
we jammed in over forty people into one apartment last weekend. We had food from over eight different countries. We had not just one, but two very large and delicious turkeys. I think it's safe to say it was an amazing holiday celebration.
Dear kindi,
this week you asked me to stay as a teacher next year and also teach science. You do realize that I know virtually nothing about science, not to mention how to teach it right? Dear Sartorialist, I was so excited to see that my favorite street fashion photographer was in Seoul recently. I loved the outfits that were chosen and think it really hit Seoul's overall fashion on the nose.
Dear comfort, you come in the from of movies in bed and our heating pad we've been using every night. Dear Charlie Brown Christmas Tree, you were the pride and joy of our household last year. Hopefully we will be able to find another one of you in the mountains this weekend.
Dear Student, you asked me how to spell CD. It was a sad day for ESL teachers everywhere. Dear hubs, words cannot express how excited I am for our Christmas Day this weekend. Decorating, movie watching and homemade barbecue chicken (doesn't exactly scream Christmas but the recipe looked too good to pass up) Dear random adorable kid, when you saw me you jumped, pointed and yelled, 'Oh! Waygookin!' Roughly translated 'Oh! Foreigner!' Man, just when I thought I was blending in with my blonde hair and blue eyes. Guess not.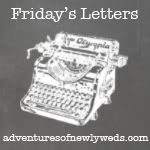 While you're overcoming your inevitable food coma might I suggest heading over to ModCloth to check out the
massive
sale they have going on right now?
The
ModCloth 'Tis The Season Sale
is today through 11/25 and they are offering 1
00s of styles at 50% off!
If you haven't ever checked out ModCloth, I would highly recommend it! I have recently started shopping there and I must say, the quality is better than I ever imagined and the fit is always perfect (a huge bonus for online shopping!) I take a risk shopping there since it has to be shipped overseas and therefore returns are not an option. But I have never been disappointed and the size guides are right on! And this weekend they're having great sales for Thanksgiving! Go check it out!